Thursday, November 11, 2010
Posted by Jason Dunn in "Other Slates & Tablets" @ 11:44 AM
"Fusion Garage told us yesterday that its Joojoo tablet is at "its end of life" and that it is working on several new devices to be released next year. The new devices will have new hardware and will run on a new Android-based operating system developed by Fusion Garage."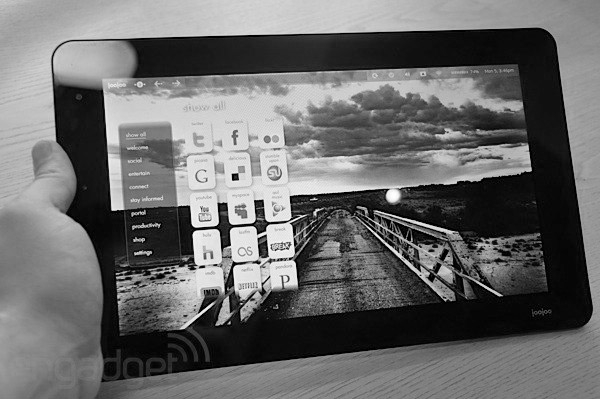 Photo Credit: Engadget
I think Fusion Garage should have called their tablet "Fruitfly" instead, because it had the lifespan of one. There's one lesson to be learned here as the opening round of the tablet wars open: everyone is tossing out products, but unless you want to have an orphaned product, you should be careful about what you invest in.
---